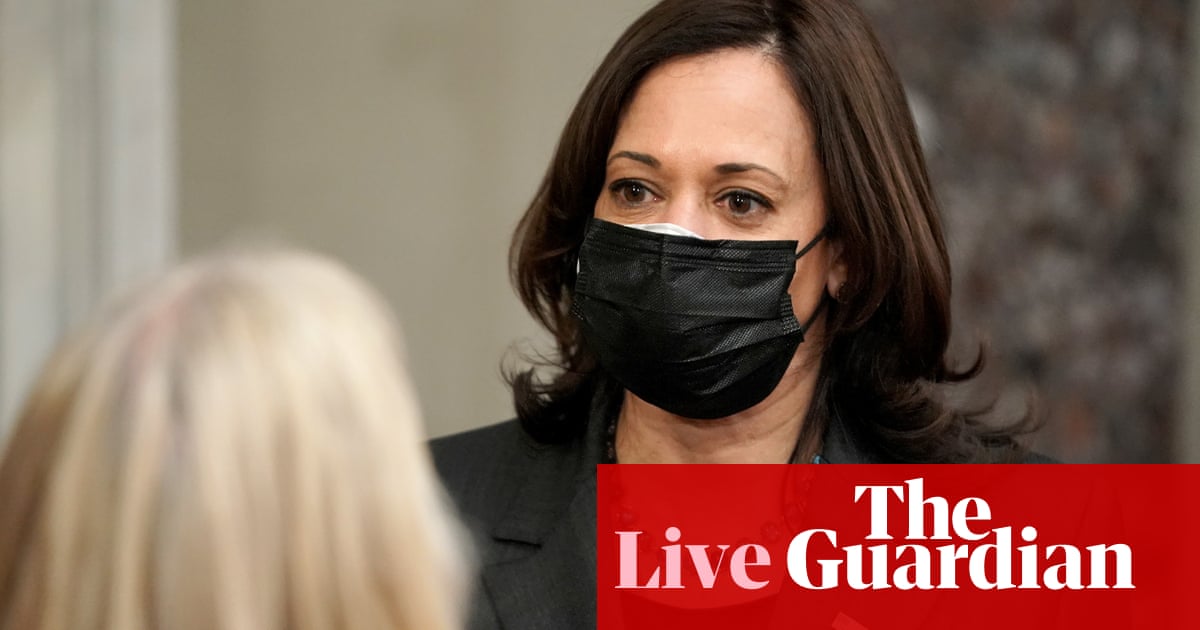 The US economy added back 49,000 jobs last month as coronavirus restrictions eased and fiscal stimulus from Washington goosed up the economy, the labor department announced Friday.
The unemployment rate dropped to 6.3%, down significantly from its pandemic high of 14.7% in April, but big problems remain.
On Thursday, the labor department said 779,000 people filed new unemployment claims last week, down from the week before but still close to four times pre-pandemic levels. The latest figures showed some 17.8 million Americans are still claiming unemployment benefits.
In December the US lost 140,000 jobs as the latest wave of Covid-19 infections led to more shutdowns across the country and a slowdown in economic activity.
The jobs figure come as the Biden administration is trying to push through a $1.9tn stimulus package which would send $1,400 cheques to many Americans and provide fresh aid for struggling businesses. It would also increase the Federal minimum wage from $7.25 to $15 – the first increase since 2009.
The plan has widespread support from voters, with a Quinnipiac survey showing more than two thirds of respondents in favor of the plan. But it has met with opposition from Republicans in Congress, who have balked at the size of the stimulus and proposed a far smaller package. Biden's plan was approved in the Senate early Friday by a 51 to 50 vote but still faces hurdles and is not expected to become law before mid March.
The recovery in the jobs market may embolden opponents but some economists warned that the economic toll of the virus is far from over.
Jason Reed, assistant chair of finance at the University of Notre Dame's Mendoza College of Business, said: "We shouldn't forget that the economy is still down about 10 million jobs since the start of the pandemic. We aren't anywhere close to where we were this time last year.
"The rollout of the vaccine will surely help Americans get back to work, but we shouldn't expect a return to normal until late 2021 or early 2022."
For two decades, Fox News has reigned supreme as America's number one cable news channel. Until January, that is. Nielsen numbers, published this week, found that Fox News ranked third out of the three main cable news channels. It was the first time since 2001 that Fox News found itself in third place, and continued a pattern from the end of 2020, when Donald Trump urged his supporters to abandon Fox News in favor of even more rightwing rivals like NewsMax and One America News.
The response from Fox News has not been a period of sombre self-reflection. Instead, the network seems to have made a chaotic lunge towards the right wing.
"Fox News has led in the ratings for two decades. They have historically been unrivaled in attracting an audience," said Matthew Gertz, a senior fellow at the progressive media watchdog Media Matters. Gertz said he had detected a shift at Fox as the network attempts to win back "the most hard-edge" Trump supporters.
Tucker Carlson, whose show is the most watched in cable news, is among those leading the charge. After Democrats called for a crackdown on white nationalists and domestic terrorism following a wave of extremist attacks, Carson had an interesting, and revealing, take for his audience. "They're talking about you," Carson told his viewers on 26 January.
A day earlier, Carlson had defended QAnon, a racist and antisemitic conspiracy theory linked to multiple violent acts, including alleged kidnappings, the derailing of a train and arrests over threats to politicians. Carlson played a series of clips from left-leaning networks, in which analysts described QAnon as a dangerous, "frightening" conspiracy theory. The FBI has agreed with that sentiment, and warned of its dangers.
Carlson, however, was having none of it. He proceeded to stand up for QAnon supporters, as he claimed that believing in and espousing QAnon ideas is an issue of free speech. "No democratic government can ever tell you what to think. Your mind belongs to you. It is yours and yours alone," Carlson said.
Read more of Adam Gabbatt's report here: Fox lurches further to the right to win back 'hard-edge' Trump supporters
Gloria Oladipo reports for us on how Black and Latino Chicagoans in dire need of vaccines are struggling to get them:
The need is dire: Despite Black people only accounting for 30% of Chicago's population, Black Chicagoans make up 60% of all Covid-19 cases. And lack of hospitals, prominence of food deserts, and other inequalities has turned Covid-19 into an even more lethal health crisis for these communities. But even during Chicago's Phase 1A, when only healthcare workers and long-term care facility residents and staff were eligible for vaccination, the majority of those vaccinated were from more affluent areas such as downtown and the North Side.
Kimberly Smith, a patient care technician at Northwestern Memorial hospital and union chief steward for the Service Employees International Union Healthcare Illinois, Indiana, Missouri, Kansas (SEIU), hasn't received her vaccine despite working in proximity to Covid patients. Though told she would get vaccinated at Northwestern once she opted in, she was later directed to far away hospitals in Lake Forest and McHenry county. Smith was set to get the vaccine at Loretto Hospital on Chicago's West Side on Friday, thanks to arrangements made by SEIU.
"[It's] the fact that my union is advocating for me [to get the vaccine] and I have to get it at another hospital that's a safety net [when] I work at Northwestern Medical Hospital… [they] just tell me to go anywhere and don't really care," said Smith, an Englewood resident.
City officials have publicly committed to funneling the vaccine to Chicago's most vulnerable areas. Last week, Chicago mayor Lori Lightfoot in coordination with the Chicago Department of Public Health (CDPH) announced "Protect Chicago Plus", a plan meant to make sure that "vaccine reaches the individuals and communities most impacted by the Covid-19 pandemic," as stated on the official City of Chicago Covid-19 informational website.
Dr Allison Arwady, the Commissioner at the CDPH, told the Guardian, "it's not just that equity is in our plan. Equity really is our plan. And it's a space that we care about as a health department probably the most."
Read more of Gloria Oladipo's report here: Black and Latino Chicagoans in dire need of vaccines struggle to get them